Audit: An Introduction provides a practical overview of the audit process from start to finish. Designed for anyone looking to gain an understanding of what an audit is all about, it's the must have introductory guide to audit.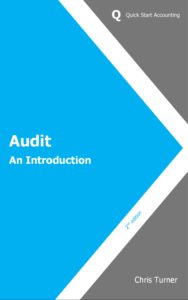 AUDIT: An Introduction takes a practical approach to introducing audit. It covers a wide range of topics including:
Perhaps you're an accountancy student looking for an introduction to audit, maybe you're applying for a job within an accountancy firm or you're about to start working as an audit trainee – this is the head start you need.
Throughout the book a special focus is given to the role of an audit trainee exploring their role and top tips for success.
Firstly, Audit: An Introduction will introduce the concept of an audit, explaining what it actually is and why it is required as well as busting a
number of common myths about audits more generally.
The audit process will then be introduced before you are walked through key stages of the audit process, all the way from
appointment of the auditor to completion with practical examples and insights along the way.
Whilst exploring the audit process, examples of common audit tests will be identified and explained to give guidance on what
an auditor is looking for during the audit and why.